Why wait? Skyrocket your business with an eCommerce platform
eCommerce has become a primary shopping experience for many consumers. We give you that extra push to reach the highest position in the eCommerce platform, using our expertise in the latest technology and creative designs with our industry experts in eCommerce development. Let's link through the best medium that connects your business with your customers.
We Softwentures, happy to guide and create an outstanding eCommerce platform for your business as we have previous experiences in well-diversified industries in developing tailored eCommerce websites and applications.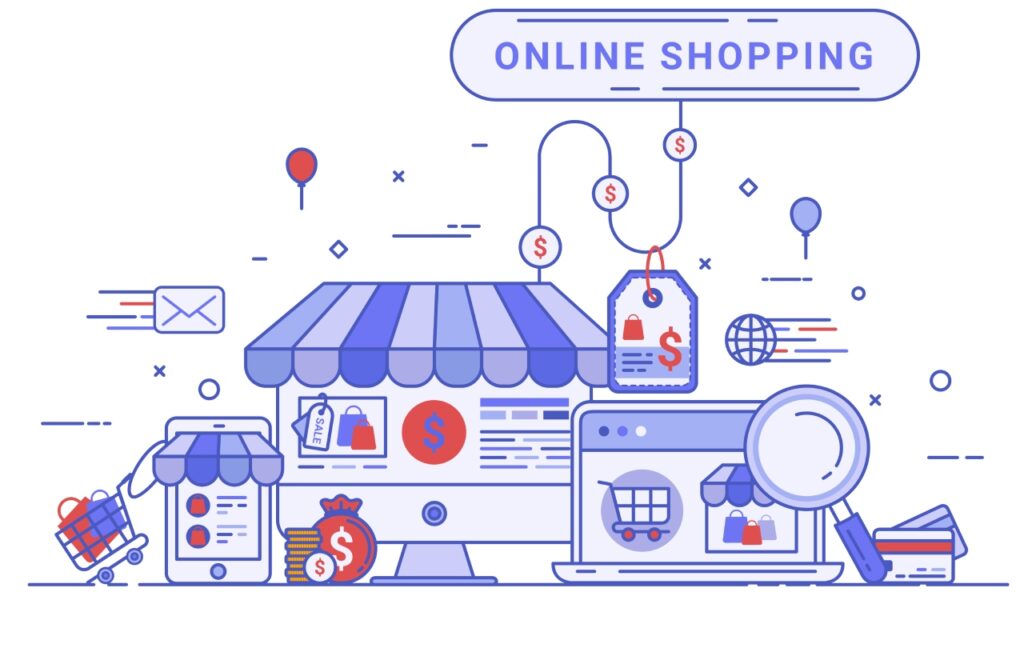 Considering moving to eCommerce from traditional retail? Leave everything to us!
As eCommerce support businesses to grow with high efficiency, simplified organization processes and required to survive in the industry, without any doubt eCommerce websites are an essential component of modern business practices. We will gather your requirement and our eCommerce specialists will add their proficiency to create your dream e-store beyond your expectations.
We deliver excellence with our Internationally experienced, highly capable, and reliable team members who help our clients to lead digital transformation in related industries.
eCommerce web design & development
We plan, conceptualize, and create an e-store for your business to stay connected with the digital target audience. Our eCommerce technical consultants will ensure to provide development plans to match unique business requirements.



B2B, B2C & SaaS eCommerce solutions
It is vital to understand different requirements between B2B & B2C target audiences to build an efficient eCommerce platform. B2B needs a more professional approach while B2C needs to have a relationship building approach. Don't worry. We got you covered! We specialize in serving eBusinesses to pinpoint and involve with their target customers.
Website maintenance & support
Our after services include continuous monitoring of your eCommerce platform to safeguard the website with backup systems, minimal downtimes and ensure the speed page loading to maintain a user friendly eCommerce platform.
eCommerce application development
We will make sure to develop the most appropriate eCommerce application with hassle-free onboarding, product navigation, payment options, reviews, social media logins, notification, and any other required customization.
3rd party API integration
If it's required, we have the ability to implement third-party's API similar to Google's API to power incorporation with Google Ads in your own eCommerce web, another eCommerce application or web service.
Custom modules & plugins development
As another essential feature to your eCommerce platform, we provide customizable options to display your business content besides the default content modules with creating customer's own plugins to certify the mandatory unique functionality of the eCommerce platform.
Let's get ahead of your rivals. We drive your business to the next level in the industry by using the latest technologies. 
Are you waiting for an industry expert? Softwentures here for you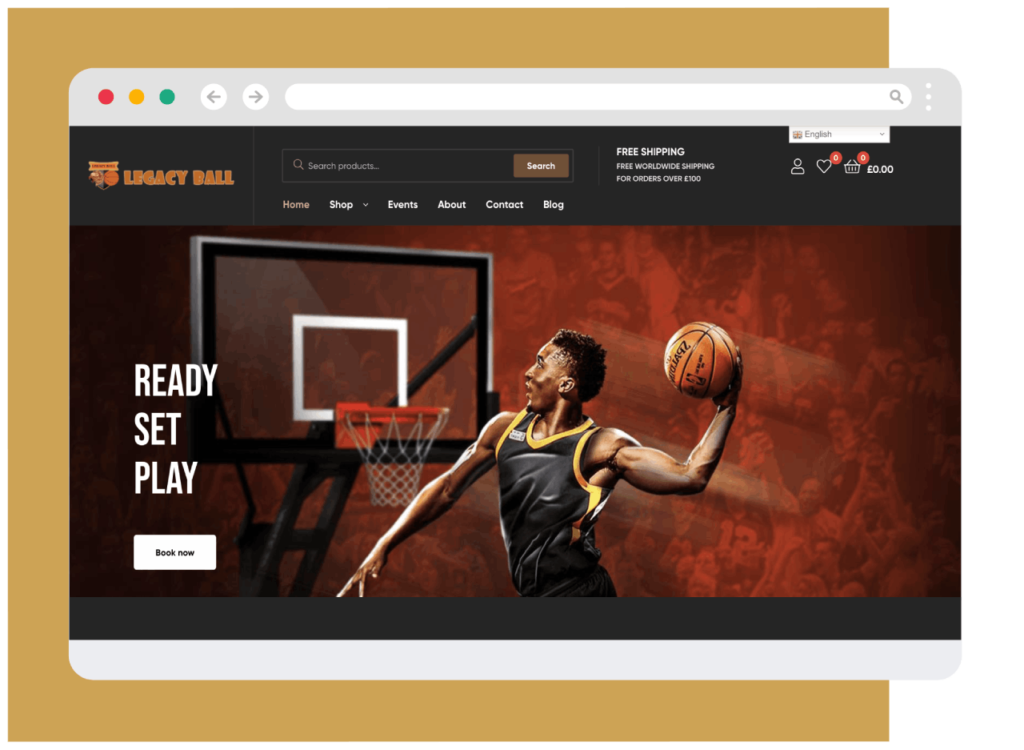 IA Strategy
For online shopping platform
Softwenture designed a fully functional eCommerce website for Legacy Ball clothing brand in the United kingdom. eCommerce platforms help them to reach their online target audience, and which is to share the love for basketball.
eCommerce Store
For online food and Grocery ordering
We developed a website under an online grocery ordering platform for the stress-free online shopping experience. This contains a wide range of groceries in Sri Lanka and it delivers to Sri Lankan food enthusiasts in Europe.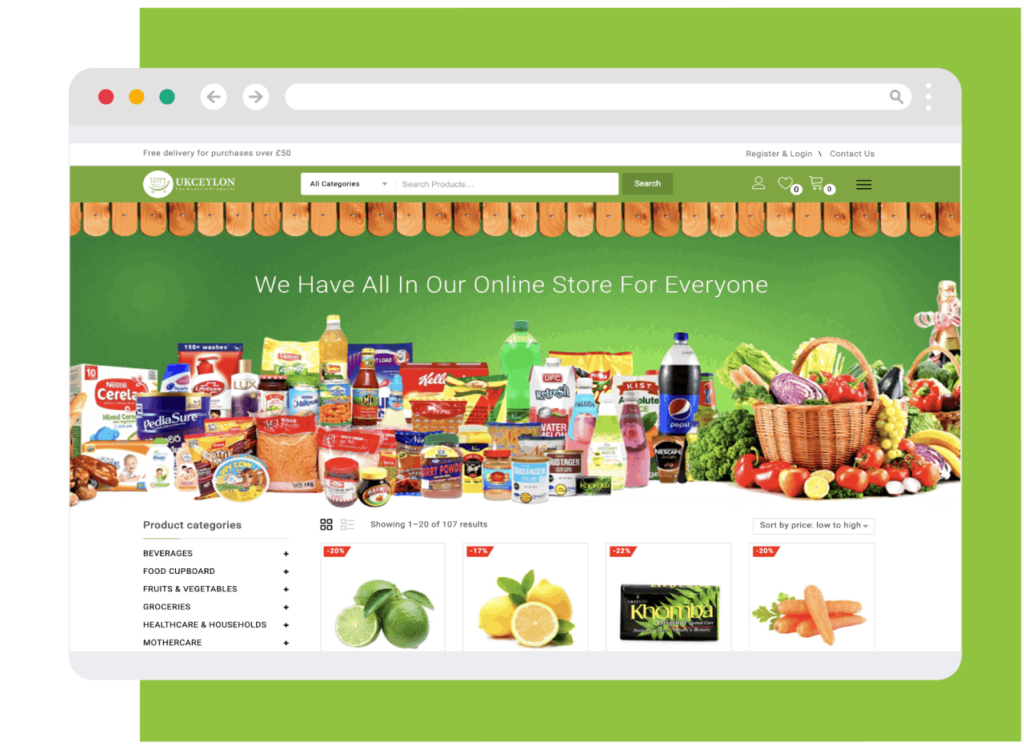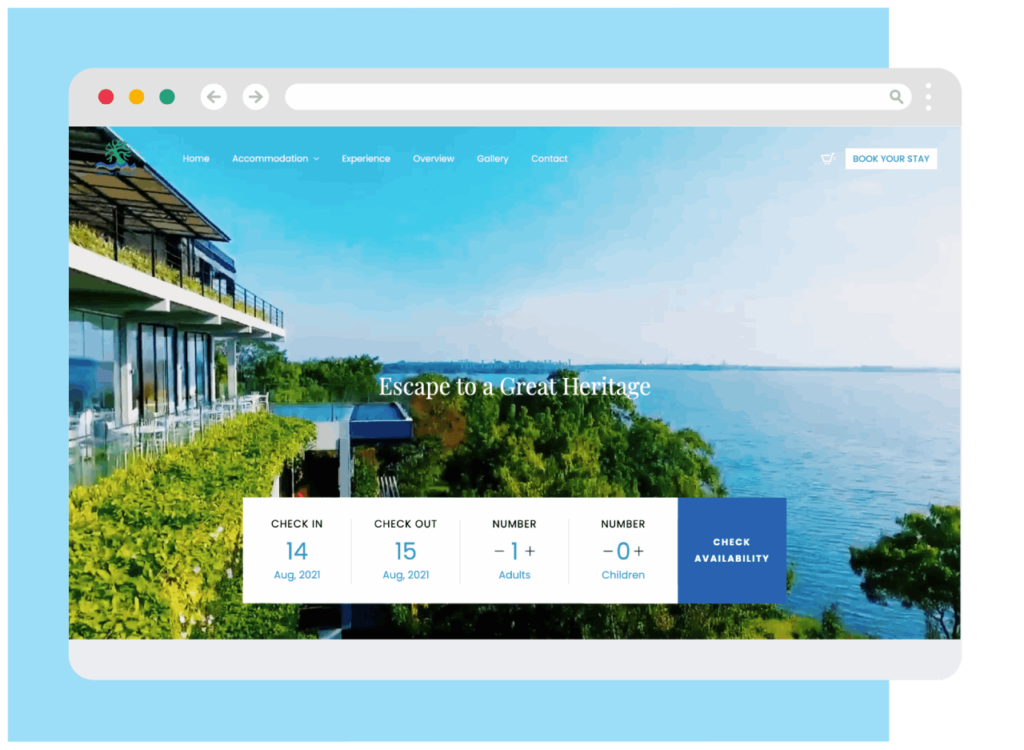 Leisure
For Hotels and restaurant platform
With the busy lifestyle, people love to travel and feel peaceful. So, Softwentures designed and developed a website for the beautiful Lakeforest Hotel Anuradhapura, Sri Lanka. Visitors can easily find out all the relevant details of the hotel premises and the services they provide.