Proud to be a trusted partner for creating unique UX UI design for the SME sector to Multinational companies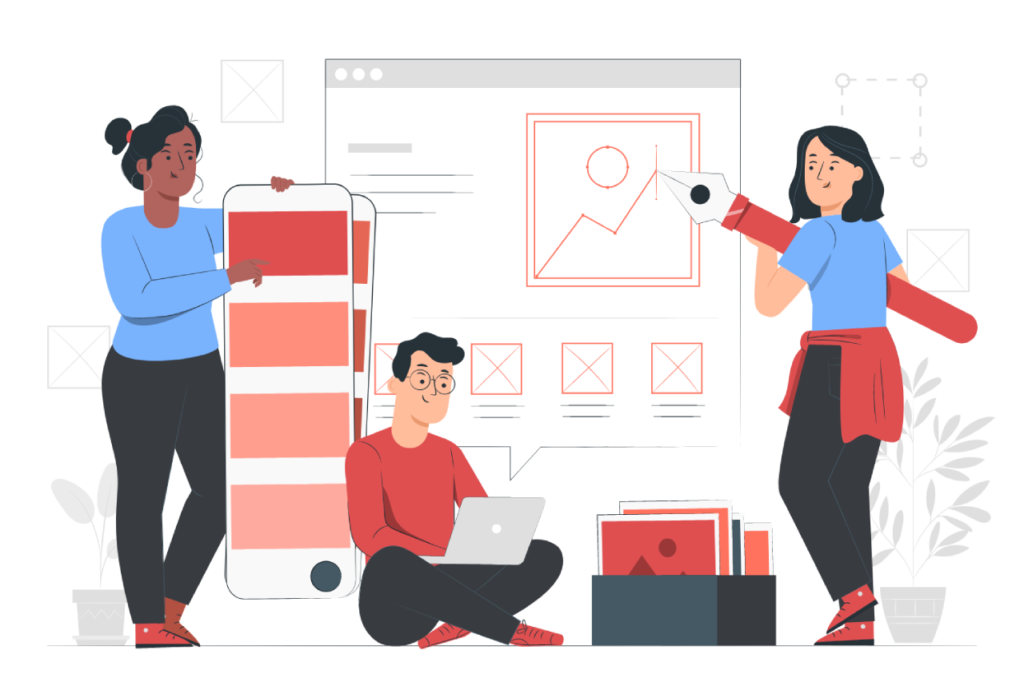 Our creative thinkers will do the magic of creating unique and world-class designs for all kinds of UI/UX requirements.
Whether it's a large or medium scale product or service, UI/UX is an essential component as the design is the first good impression you can give to your potential customers. If it's not attractive enough to browse more, it's worthless to invest on other internal high functionality.
Furthermore, UI involves interaction among users and the system applications,  while UX consists of the entire process of designing including acquiring and product's design and usability and integration.
Product definition
As an initial step up to going forward with your project, our talented UI/UX engineers clearly understand the context of the existence of the product and they clearly set the foundation for the final product. All the brainstorming sessions involved in this stage and throughout the stakeholder interviews, value proposition mapping and concept sketching, our experienced designers will pre-imagine proper expectations for both the product team and the stakeholders.
Product Research
"Proper research is a good investment", good research saves both time and money. Softwentures always conduct adequate research and build a strong base for your project. In this phase, we are having competitive auditing to figure out what is the internal and external market favorable and unfavorable conditions and what kind of target audience that you should capture from your product.
Analysis
Within the analysis phase, initially we create the insights from the collected data. Then we create user personas, user stories, and storyboarding and our designers check that the team's most essential assumptions are whether correct or require any further amendments.
Design
After finalization with the user's expectation about the product, creative designers in Softwentures step up to design the prototype. Initially, sketchings and wireframes are designed and after that low-fidelity and high-fidelity prototypes are designed . After a proper design, our designers create a design specification that contains all the visual components that developers require to have turned the prototype into a workable product.
Testing
In Softwentures, we give the prominence for the product testing as it is essential to ensure that we provide what we have promised. In this phase, we do several testings before handing the products to the customers. In design process validation helps to check that designed design works for their users and once the high-fidelity design is completed we do testing both internally and externally.