Grow up! Pull up! With PWA
We at Softwentures will make sure that you reach success and profitability by utilizing the new standard, Progressive Web Applications to improve your company's overall performance.
Offline Mode
Who would not love to browse offline? With PWA we allow your customers to browse products and other business information without internet connection. As our previous clients experienced, with PWA they were able to improve user engagements and lead to higher income generation.
Improve Performance
Another great feature we have with PWA is fast-to-respond interfaces which improve the performance rather than other traditional web applications. Here we separately run the JavaScript files from the main browser to control the assets cachings which are unable for quick loading.
App Store Independent
This is good news for the SME sector! Since most of the SME companies struggle with budget issues, as PWA are app store-independent, it will not be required to pay annual or lifetime fee for Apple or Google to get the web application published.
No installation or manual updates required
Without the support or installation of any other application, you can browse the website in a shorter period of time and PWA automatically fixes the bugs and installs new updates without any manual commands. This is a huge relief for many organizations as they will get less complaints from their customers who will still use the outdated versions of the web applications.
Platform-specific features
As you all required, PWA has the ability to go live on the user's screen and enable web push notifications, while allowing users to use the application as they prefer with run in full screen, display orientation changes, custom splash screen, and many more customized features can be added with this PWA system.
Low on data
Especially in developing countries, data is a crucial factor that everyone will be concerned about when it comes to browsing a web application, as it is much more expensive. With PWA conversion users can browse with less data consumption and it will create high engagement and conversions of your web application.
Our team is well experienced with progressive web app development and we will help you to cross all the barriers in the industry. PWS is the new trend to develop your business and get ahead of your rivals.
Food ordering and management
Education and Consultation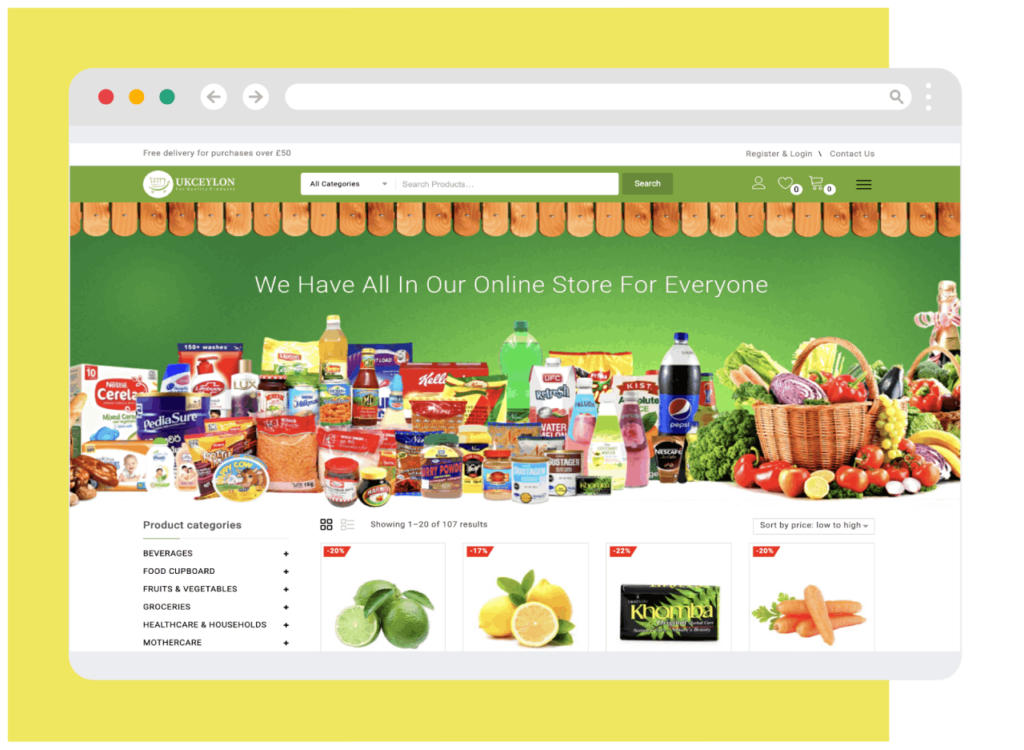 Food Retail
For online shopping platform
UKCeylon is a food retailing company that contains a wide range of groceries in Sri Lanka and it delivers to Sri Lankan food enthusiasts in Europe. Softwentures developed PWA to reach a stress-free, reliable, and convenient online shopping experience for customers while achieving their online retail profit margins.